Associates
Our financial representatives have an incredible opportunity to positively impact people's lives - the lives of their clients, their families and those in their communities. They take this responsibility seriously and so do we. We provide them with the training and support they need to ensure their success, but we know it is their productive work ethic, strong relationship skills and professionalism that make them extraordinary.
Financial Advisor
drew.barker@nm.com
Andrew Barker started his Northwestern Mutual career in 2002 after graduating from the University of North Dakota.  He has focused his practice on helping individuals and small business build and protect their wealth.  He enjoys helping his clients achieve financial security with insurance planning, estate planning, and retirement planning.  Andrew grew up on his family farm in Gardner, ND and currently lives in Detroit Lakes, MN with his wife Meagan, son Dillon and daughter Preslee.  He enjoys all outdoor activities including hunting, fishing, snowmobiling and being on the lake with friends and family.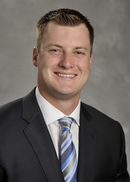 Financial Advisor
brady.hansen@nm.com
Brady is an NDSU graduate with a Bachelor's Degree in Business Administration. While going to school, he played football for the Bison and was a senior on the 2011 National Championship Team. He is now mentoring our interns as the College Unit Director for the Northwestern Mutual-Fargo office.

Brady is an avid outdoors man who enjoys hunting and fishing, and stays active by playing city league basketball in the winter and softball in the summer. He enjoys watching basketball, baseball, and especially football in the fall and winter. Most of his weekends are spent with family and friends.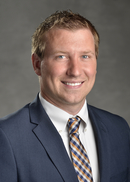 Financial Advisor
dustin.herrmann@nm.com
My Networks:
Dustin was born and raised in Fargo, and graduated from Fargo South High School. After high school, he attended Jamestown College where he graduated with a degree in Financial Planning and Wealth Management. He has been a Financial Advisor with Northwestern Mutual for six years.
Dustin is married to his wife of three years, Leah.  Leah is a 4th Grade Teacher at Clara Barton Elementary School in Fargo. His community involvement includes volunteer work for Alex's Lemonade Stand and a local pet rescue program.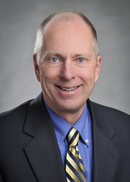 Financial Advisor
jeff.dehne@nm.com
Jeff attended Valley City State College and Moorhead State University, graduating from MSU with a degree in Physical Education and Business Administration.  He spent 14 years in education teaching and coaching, but later switched careers. He has now been a Financial Advisor with Northwestern Mutual for 19 years.
Jeff has been married to his wife, Mary Jean, for 32 years. Together they have four children:  Nathan, Michelle, Alyssa, and Julia. Jeff is involved with the community in many ways and plays a part in the Legacy Children's Foundation, First Lutheran Church, Spartan Youth Basketball Association, and Metro Area Tournament Committee.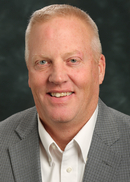 Financial Representative
joe.dobbs@nm.com
My Networks:
Joe's Career began in 1985 as a college agent with Northwestern's College Marketing Program. 30 years later, he is continually impressed by this great company and the opportunities that he and his clients have been given. Personal and business insurance planning has been the primary focus. As the average age of his clientele has increased, retirement, long term care, and estate planning are growing areas in his practice.
Joe is a 46 year resident of Fargo. Married to Dana, we are busy with and proud of daughters Andrea and Rava and Son Evan. Joe is active with the Fargo Lions, the Red River Valley Estate Planning Council, Legacy Children's Foundation, kids activities, extended family, hunting, golfing, and general travel keep us on the go.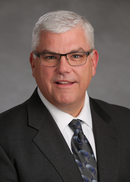 Financial Advisor
kevin.mjelstad@nm.com
My Networks: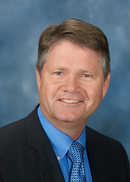 Wealth Management Advisor
mike.mathias@nm.com
Mike is a Wealth Management Advisor and has been with Northwestern Mutual since 1978, when he started as an intern. Mike focuses his practice in the areas of personal insurance and estate planning. He also works with small, closely held corporations in the areas of business succession and executive benefits. He has a Bachelor of Science degree in Science & Mathematics from North Dakota State University. Mike is licensed for life, health, and securities (Series 6, 63, 65 & 7). Mike grew up and attended high school in Herman, MN. He currently lives in Fargo, ND with his wife Jody. They have three daughters and five grandchildren. Mike belongs to a water skiing club and enjoys Thursday nights slalom skiing through their course. His entire family enjoys both water and snow skiing.
Financial Advisor
mike.smith@nm.com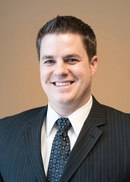 Financial Advisor
neil.vandam@nm.com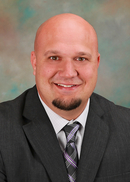 Financial Advisor
preston.haas@nm.com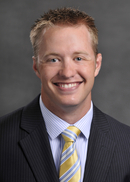 Financial Representative
teal.plaine@nm.com
Teal began his career with Northwestern Mutual in 2008 after graduating from the University of Minnesota-Crookston with a degree in Business Management and Marketing. Teal enjoys helping individuals and families attain their idea of financial security. He does so by creating a holistic plan and implementing Northwestern Mutual's quality products and services.
Teal and his wife, Chasidi reside in West Fargo with their daughter, Beckett, and black lab, Remi. Teal is the President of his networking group, Leads for Leaders. He also enjoys golfing, hunting, and playing hockey.